Thursday, October 4, 2012 Insights and Opinions: Everybody's a Critic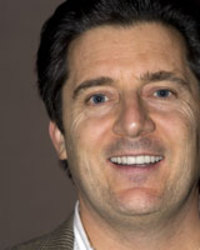 So, your company has a great new mobile app... Only, you've got a few people (or competitors!) putting in negative reviews. What can you do about it? In our Insights and Opinions section today, we get some advice from Alex Quilici, the CEO of YouMail, who talks about what his firm has done to help manage app store critics.
---
A key to any successful mobile app -- whether for Android, BlackBerry or the iPhone -- is driving downloads from people visiting the app stores. Many people have discussed how to do this by optimally buying downloads or having one of these app stores feature the app. Just as critical, however, is to ensure your app is consistently receiving very solid reviews. In our experience with YouMail, we've seen that going from three to five stars doubled the number of iPhone daily downloads in the App Store, and going the other way on our Android app -- where a competitor essentially manipulated the review process -- drove Google Play daily downloads down by 25-30 percent.
The problem for any app developer: how do you cultivate those positive reviews while minimizing legitimate negative reviews (and eliminating the bogus ones)? (Continued...)
---
Read the full article, Everybody's a Critic: How Developers Can Be Proactive in Policing Reviews . Photo of Alex Quilici courtesy Frank Peters.
---