Monday, March 21, 2016 Lytx Wins Michigan Trucking Company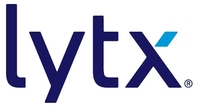 San Diego-based Lytx, which develops camera-based driver monitoring systems for the fleet transportation market, reports a win this morning with a Michigan based trucking company, Martin Transportation Systems. Lytx said Martin will use its DriveCam products for its 1,3000 drivers. Financial impact of the win was not disclosed. The companies said the adoption of the Lytx DriveCam product will help Martin reduce its costs on a high deductible insurance policy, and also help identify and improve unsafe driving by its drivers.
Get More SocalTech Data
Try our two week free trial to find new tech customers, find high tech startups and jobs, find venture funding, and more!
Learn More
---
---