Thursday, March 17, 2016 Snapchat Names Former Pandora CTO As VP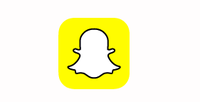 Venice-based Snapchat has named Tom Conrad, the former CTO of Pandora, as its new VP of Product, the company disclosed on Wednesday. Conrad--who is based in the Bay Area--was CTO at Pandora between 2004 and 2014. He also served at Kenamea, Pets.com, Documentum/Relevance, Berkeley Systems, and Apple Computer.
Get More SocalTech Data
Try our two week free trial to find new tech customers, find high tech startups and jobs, find venture funding, and more!
Learn More
---
---