Thursday, October 30, 2008 Southern California Leads Cleantech Funding Activity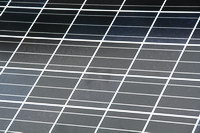 Ernst & Young LLP released an analysis of clean technology fundings for Q3, finding that there were $363.5M in clean technology investments in Southern California for the quarter, a significant chunk of an overall $1.6 billion in fundings. According to Ernst & Young, based on data from Dow Jones VentureSource, the record $1.6B investment in Q3 of the year was up 55% from the prior quarter, and brought the year-to-date total to $3.3B.
Within the clean technology industry, energy and electricity generation companies took the largest amount of funding, with $1B in investments, $990M of those in solar. Santa Monica-based SolarReserve was among the top deals in that segment, with $140M invested in a second round funding. Energy Efficiency was second place in terms of investment, with $186M invested, and Alternative Fuels taking third. Del Mar-based Sapphire Energy was the largest investment in the alternative fuels segment, with a $50M second round funding. Finally, in the transportation segment, Fisker Automotive -- based in Irvine -- gained the largest investment for the quarter, with $65M for its hybrid vehicles. Southern California even beat Silicon Valley in terms of clean tech activity, with the $363.5M invested across Southern California beating $255.6M in Silicon Valley, according to numbers provided by E&Y to socalTECH.
---