Friday, November 15, 2013 textPlus Offers Up Free Calls to The Philippines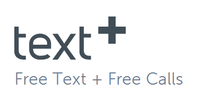 Marina Del Rey-based mobile texting and messaging app textPlus said Thursday that it is doing its part to help out its customers with friends and families in the Philippines. According to the mobile app developer, it will let users of its app dial any mobile or landline number in the Philippines for free to check in on family and friends. textPlus said it started offering free calls to the area earlier this week, after the massive destruction caused by Typhoon Haiyan in the country. textPlus also offered up similar, free calling to victims of Superstorm Sandy earlier this year in the United States.
Support Our Coverage Of SoCal's Tech Ecosystem!
Tap into Southern California's growing tech ecosystem, by signing up for a two week free trial membership. Find new tech customers, find high tech startups and jobs, find venture funding, help support our news coverage!
Learn More
---
---