Tuesday, September 14, 2010 BridgeCo Wins Pioneer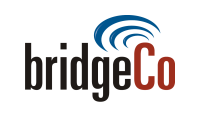 El Segundo-based BridgeCo, a developer of media processors used for the home music market, reported today that it has been chosen by Pioneer, the maker of consumer electronics, for a new line of home audio products. BridgeCo said that Pioneer will integrate new networking features into its lineup based on BridgeCo's silicon, including in Pioneer's SC line of A/V receivers. Financial impact of the win was not disclosed.
Get More SocalTech Data
Try our two week free trial to find new tech customers, find high tech startups and jobs, find venture funding, and more!
Learn More
---
---